Valentine's Day with Bocelli and Bern's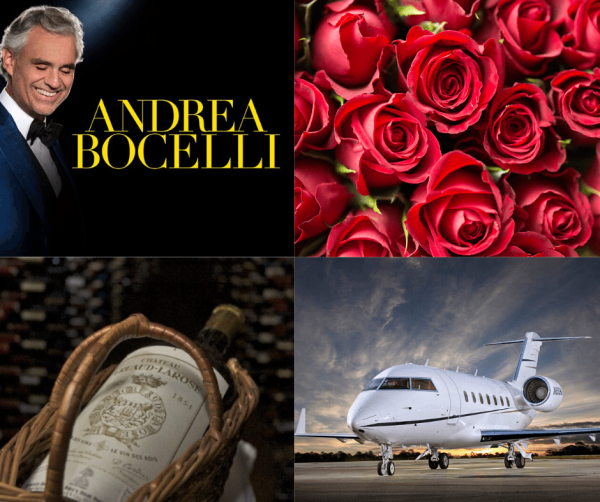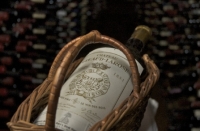 Date: Feb 14, 2020


 3:00PM: Champagne Reception
          (Miami FBO TBD)

 3:30PM: Depart Miami to Tampa
          (2:00PM Departure from FXE)

 4:30PM: Arrive in Tampa, FL

5:00PM: Welcome Drink at Bern's

 5:30PM: Dinner & Dessert at Bern's Streak House

8:30PM: Premium Seats at Andrea Bocelli


11:00PM: Depart for Airport 

11:30PM: Depart Tampa, FL to Miami


12:15AM: Arrive in Ft. Lauderdale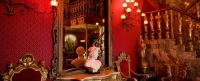 A Bucket List Valentine's Experience

with one of the most iconic voices in history and a world class culinary experience link no other.  We will begin our experience with a champagne reception at the Miami FBO.  Get to know some new friends prior to our private jet embarking for Tampa.

Upon our arrival we will be whisked off to the iconic Bern's Steakhouse for a welcome drink.

Perfectly aged steaks. One of the largest wine collections in the world. An internationally famous dessert room. Wine cellar and kitchen tours available for all guests.  These elements have combined since 1956 to provide our guests with a unique culinary experience. Our prime steaks are cut to order, vegetables are grown locally on the Bern's farm and sourced from the finest purveyors, and our menu includes 21 choices of caviar. Each visit to Bern's Steak House takes you on a gastronomic adventure that defines Bern's not as a meal but as an experience. We invite you to join us and experience Bern's.

Andrea Bocelli, Italian opera singer, songwriter and producer will take the state Valentines Night as we enjoy the voice, the man and the legend.  Celine Dion has said that "if God would have a singing voice, he must sound a lot like Andrea Bocelli". 

No Valentine's Day would be complete with champagne and chocolate covered strawberries as well return to Miami on our private jet.

This entire experience is All-Inclusive and executed by our professional team.

We look forward to hosting you on our "Valentine's Day with Bocelli and Bern's".

Private Jet: Challanger 604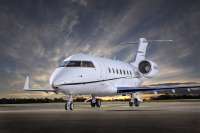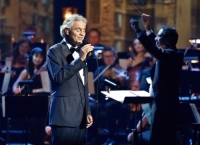 - Champagne Reception at Jet Service


- Round Trip Private Jet Service

- Luxury Ground Transportation in Tampa, FL

- All Food and Beverage at Bern's Steak House

- Premium Seats to Andre Bocelli

- Luxury Valentines Gifts

- All Tips and Gratuities


Interest / Question Form: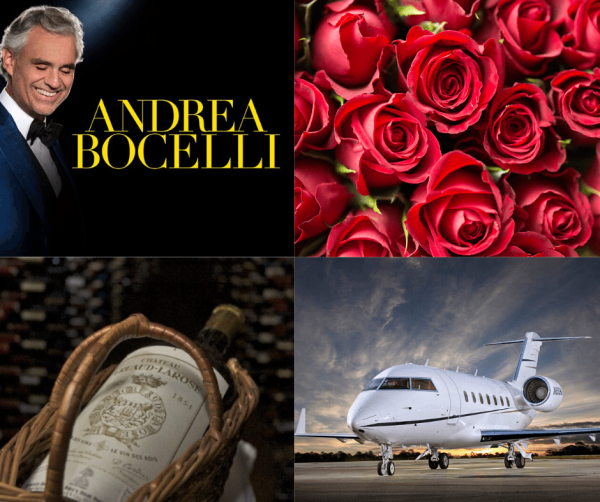 Submit Interest / Question Form